The weird and wonderful wildlife must surely be the greatest drawcard for anyone considering a trip to Tasmania. 
Doesn't everyone, young and old, dream of seeing the other-worldly Duck-billed platypus, and of course the star of the show, the Tasmanian devil, in the wild?  
With 33 native terrestrial mammals and 41 marine creatures, Tasmania is the last refuge for many species that have become extinct or are on the verge of extinction elsewhere in the world. 
On your Tasmanian Odyssey, we can promise you sightings of many of these magnificent creatures in their natural environment, along with over 260 species of bird. This paradise island really is a nature lover's nirvana.
For truly 'wild' wildlife experiences, you will most probably need to get right off the beaten track, even off the grid. You may be staying on a private reserve, often a long drive from any shop or restaurant. But that's no bad thing,  is it? Besides, once the sun goes down, driving is off the menu.
Make no mistake, this is 100% animal habitat - humans are here by invitation only, and you are here on their terms, not yours.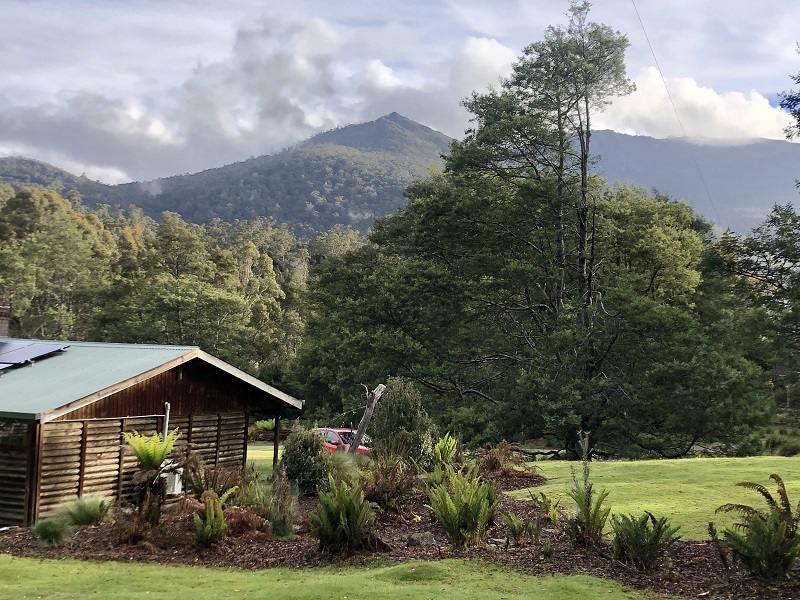 Don't expect five-star luxury or fine dining restaurants, for wild animals are rarely drawn by the promise of air conditioning, thread counts, spa treatments and degustation dinners. Do expect gorgeous, eclectic, quirky and surprisingly comfortable accommodation - usually with a view to die for, a host of nocturnal visitors and barely a human being in sight! 
Look forward to guided walks or home made canapes with your host to spot wombats, pademelons and shy echidna, or a magical twilight paddle with platypus swimming around your kayak;  Revel in the sound of Tasmanian devils crunching noisily through chicken bones on your veranda in the dead of night, competing not only with each other but also with their light-footed and equally extraordinary cousins, the Eastern and Spotted-tail quolls. Not to mention the cheeky Tasmanian Pademelon, endearing Bennett's Wallaby, waddling Wombat,  bewitching Bandicoot and the nimble, glow-in-the-dark Possum, to name just a few.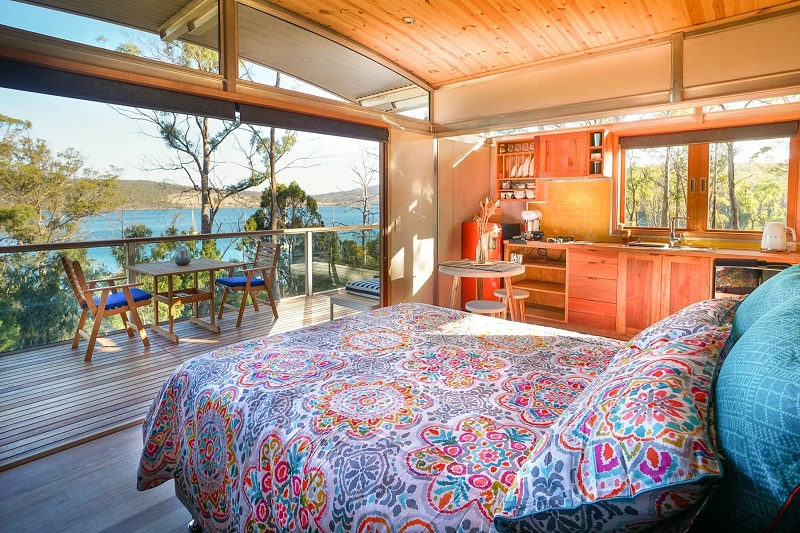 You will probably be staying in a private cabin, cottage or perhaps in a small private lodge or B&B. The chances are it will be run on sustainable energy, so you won't be wanting your hairdryer or straighteners for a couple of nights. And don't be surprised if your wi-fi is slow or even non-existent. Google won't help you here - instead, take heed of your hosts, for they are dedicated conservationists, true stewards of their land who have nurtured the local wildlife for decades. They know more about the local wildlife than the internet can ever tell you. 
As the sun goes down and the animals emerge from the bush it is impossible to predict what the evening will bring. Expect the unexpected, but above all look forward to once in a lifetime experiences, close encounters with rare and endemic species of bird and mammal that have existed here for millennia and are now found nowhere else on earth.